Quick and Easy Installation of Blow-off Nozzles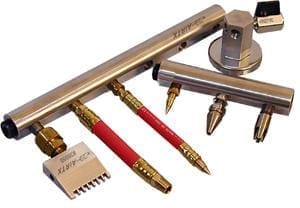 Simplify your compressed air system by installing AiRTX Manifolds to distribute your compressed air needs. Customize your compressed air outlet closer to your application. Multiple nozzles or connections can be made easily using the various manifold models.
Choose the Manifold with the Air Saver Nozzle that is best for your particular application.
INDUSTRIAL SOLUTIONS FOR MANIFOLDS
Web cleaning
Water removal
Parts cooling
Air walls
Multiple nozzles and blow-off needs
Eliminating multiple compressed air hoses
AiRTX Manifolds Advantages
Easy to install
Can be placed end to end for extended lengths
Equal spacing on extended lengths
NPT threads for airtight connections
Adaptable to all AiRTX nozzles
Quick and easy installation of blow-off nozzles
Magnetic Base for easy mounting
TECHNICAL DATA FOR MANIFOLDS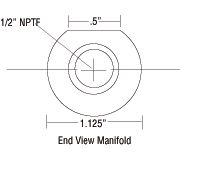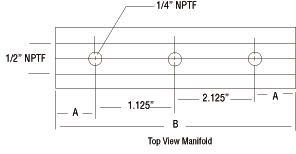 Manifold Dimensions
Model
A
B
#Holes
38006
.9117″
6.07″
3
38012
.8235″
12.27″
6
MODEL 38003